Book Publishing, DVD & CD Productions
Do you have a book in you?
A manuscript waiting in your computer for publication?
A seminar or presentation you want to share with clients?
Would you like a demo CD or DVD disc to show your prospects?
How would you enjoy becoming a local celebrity in your field of expertise?
If you've answered yes to any of these questions, then we need to talk. The Lightheart Center Productions and Publishing Co. can help you make your dreams come true. Here's a list of the people and the 45 projects we've published in the last 7 years. . .
The Secrets from Your Subconscious Mind by Ryan Elliott, MSW
How To Have a Great Day Everyday by Steve Beck

When Therapy Isnít Enough: The Healing Power of Prayer and Psychotherapy

by Dr. Sam Menahem, Ph.D.

Leave Something to God: The Religious Aspects of Hypnosis

by Dr. William Jennings Bryan Jr, MD,

Brief Psychotherapy with Hypnoanalysis by John Scott, Sr. Ph.D.

Wide Awake, Clear-Headed and Refreshed: Medical Hypnosis in Action and The Secrets from Your Subconscious Mind by Ryan Elliott, MSWA Bill of Rights for Healthy Happy People by Jim Tomson
The 7 Elements for Living Your True Nature, by Renee` Ryan (due out 2008)




DVD & CD



Aculift Facial Massage by Frank Yurasek, Ph.D.
First Hand Healing by Frank Yurasek, Ph. D.

The 7 Elements for Living Your True Nature, a 10 Hour Workshop on Seven DVD's by Renee' Ryan
Fire Up Your Qi with Seated Qigong, DVD by Renee' Ryan
8 Pieces of Silk, DVD by Renee' Ryan
The Power of Orange, CD by Colleen McCarthy
The Power of Red, CD by Colleen McCarthy
Personality Numbers, CD by Colleen McCarthy
Your Expression Number, CD by Colleen McCarthy
Your Heart's Desire Numbers, CD by Colleen McCarthy
Your Birthday Number, CD by Colleen McCarthy
Symbology Numbers, CD by Colleen McCarthy
Talking to the Other Side Lecture, CD by Colleen McCarthy
Phenomenal Golf/Mind Power, 7 Hypnosis CD's by Ryan Elliott, MSW
The Art of Manifesting, 4 CD's by Carole Dean
Funding Made Easier, DVD by Carole Dean
The Art of Funding Your Film, 4 DVD's by Carole Dean
The Gathering of Shaman, DVD with John Perkins filmed at the University of Michigan.
Triad Healing and Color Therapy by Stewart Swerdlow, author of Montauk: The Alien Connection,
How To Interpret Solar Arcs by Noel Tyl;

Celebrate the Circle 2000 (A multi-cultural drumming event at St. Gregorys High School in Chicago.
The Miracle Man: The Life Story of Joao De Deus. DVD Filmed in Brazil at the Casa de Dom Inacio The Kingston Trio, Claudia Schmidt, and Greg Brown DVD, in cooperation with Concerts for a Cause in Batavia, Illinois.

2006 Piano Recitals, DVD for Chana Bernstein's Studio


Seven Healing Touch Techniques by Debra Basham How To Eat for Balance and Health by Dr. Joseph Harbosky. For WholeHealthMD.com, the symposia on Chronic Fatigue Syndrome and Fibromyalgia held at Northwestern Law School. Reiki Weaver, Mary Hoyer Growing Yourself Back Up by John Lee, author of Flying Boy Shaman Alberto Villoldo, DVD Verification of Spiritual Realities, DVD by Dr. David Hawkins The Star Knowledge Conference, 4 DVD's with Dr. Richard Boylan, Standing Elk and others Oh Just Bury Me in the Backyard, DVD by Loretta Downs How To Have A Great Day Everyday, CD by Steve Beck Holopathic Hand Therapy, DVD by Dr. Frank Yurasek
Neigong Exercises with Amanda Partlowe, DVD by Dr. Frank Yurasek
TuiNa Massage, DVD by Frank Yurasek
The Ben Frankin Institute Dr. Celso Fortas, Brazilain Shamanic Healer Nurturing the Heart Brain Connection: Educating the Whole Child, 2 DVD's by Joseph Chilton Pearce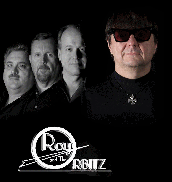 Will Be Playing for Us!

Our 20 Year Anniversary Party on August 17, 2007


During the Harmonic Convergence in 1987, Renee' Ryan, Dr. Johnson, and Ryan Elliott began our center in the basement next door to us. Renee' named it The Light Heart Center. We've grown to over a dozen practitioners since that time. This August 18 marks our 20 year anniversary so we are throwing a party with Roy and The Orbitz playing in Creekside Park from 7 - 10PM. There will be lectures and demonstrations all day and the Hulagoons will show us their latest Hula Dance. We're planning a pot luck at dinner time and we will feature a jewelry show to benefit the Saret Charitble Fund. Old friends and new friends are welcome.
__,_._,___